High-Security Locks
Our company code is to provide our customers with the highest security possible and a High Security Lock is the top of the line Lock for Your Home And Business with a very low risk of being picked this lock provides you with peace of mind for many years to come.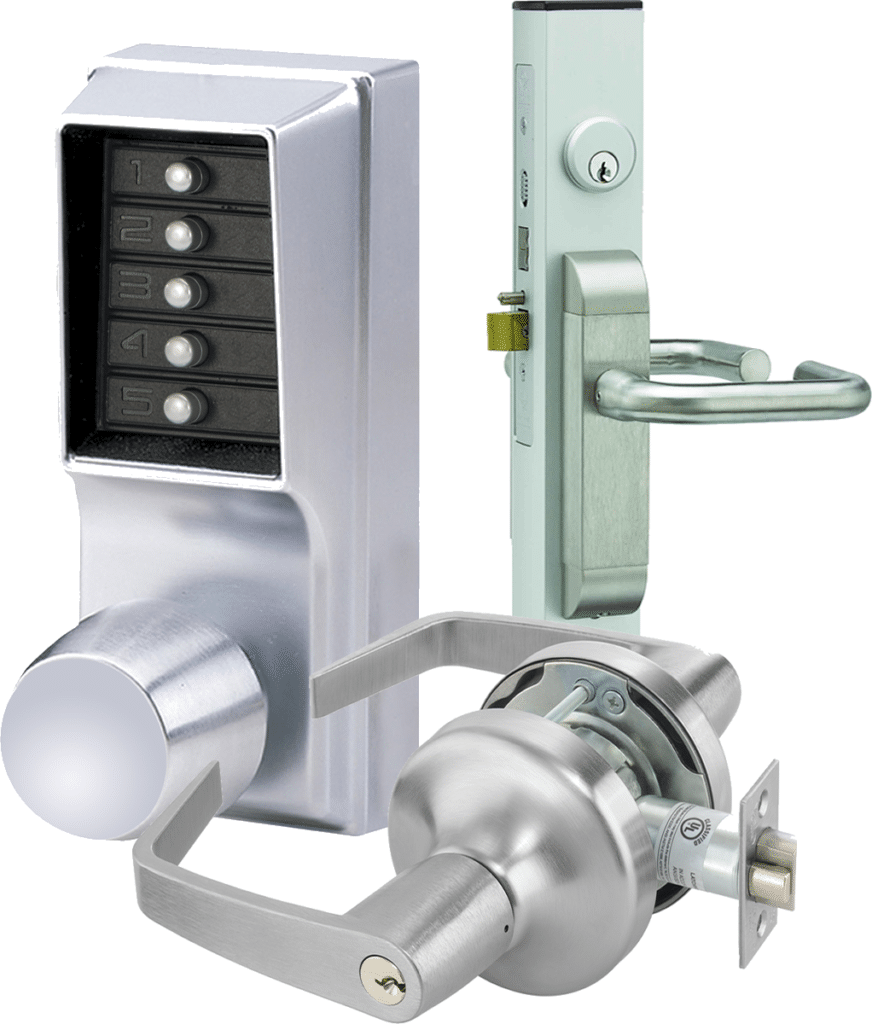 Locks that offer a resistance to being compromised are the ones considered high security. Many companies advertise their locks as having better security, but without the right security rating or long-term analysis these locks may not truly be high security. In most cases, these types of locks share traits that give them better resistance to manipulation.
The main goal of all high security locks is not to be undefeatable, but instead to make defeat too expensive or time consuming to be feasible.
Locks that provide higher security often provide more theoretical and real differs to eliminate issues with keys being crossed and make room for more intricate configurations of master keys.
High security locks are normally designed to avoid lockpicking and other attacks from decoding. For pin-tumbler locks, security pins make great components to fight manipulation. Other locks can be designed to fight key bumping and impressioning.
Destructive/Forced Entry Resistance:
High security locks make great use of certain materials, such as ball bearings and steel rods to resist certain destructive techniques for entry.
High Manufacturing Tolerances:
High security locks often come with components that have the ability to resist certain resistance to manipulation. This helps keep the lock lasting longer and increases depth and component size.
Don't let your home or business become vulnerable to burglars and thieves. Boost your property security with high-security locks. Talk to us today to get started.
For your free consultation call: 204-869-6606